Vitalife Matcha Vending Machine Application
We now offer you the opportunity to place one of our vending machines in your gym, health club, spa, University, sports centre, or other suitable premise.
Here's what the deal involves:
We provide you with the machine and stock completely free-of-charge
You earn 25% on all matcha sold through the machine
We re-stock and maintain it for you, free-of-charge (excluding the milk - this is done by your staff)
You just cover the water and electricity costs
There are no minimum-term contracts
The only requirement is that the place where you are planning to put the machine has good footfall, is in a secure location, and has a strong concentration of our target market - health conscious, relatively affluent individuals.
Drinks are charged to customers at £1.99 a cup and you have a choice of two different machines (depending on the space available).
Table-Top Machine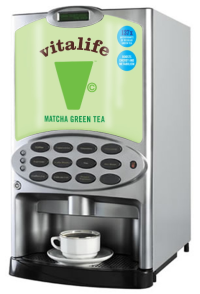 Floor-Standing Machine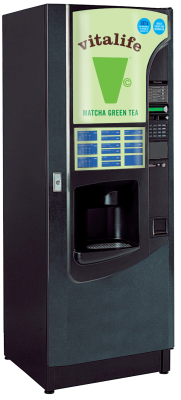 The range of drinks offered in both machines consists of:
Matcha
Matcha Latte
Matcha Soy Latte
Spiced Chai Matcha
If you're interested in this opportunity, please register your interest by emailing info@vitalifematcha.com and someone will get back to you shortly.