History of Matcha
Japanese Matcha's origins actually lie in China, when it was first introduced to ancient Chinese society and adopted by Chan Buddhists in 960AD.
Powdered tea slowly began to lose popularity in China, simultaneous to it gathering phenomenal popularity in Japan following its introduction in 1191 by the monk 'Eisai' who planted the very first green tea seeds in Japan on the temple grounds in Kyoto.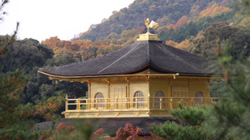 It was monk Eisai that also introduced and developed the Zen philosophy (the act of self-realisation through meditation) in Japan – meaning Zen and Matcha became inextricably linked, in the form of the tea ceremony.
Buddhists used tea ceremonies as an opportunity to celebrate the beauty of simple things and realise the extraordinary in the ordinary, largely in the form of meditation and, of course, through drinking Matcha.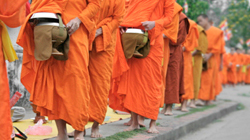 Although the Buddhist monks may not have been aware of these benefits at the time, modern science has proved that consuming Matcha during these long meditation sessions will have helped the monks to stimulate presence of mind, mental focus, and a calm, meditative state simultaneously.
Hundreds of years on, Vitalife are delivering the benefits of Matcha to the UK and the rest of the World.
So, although you may not follow 'the way of Zen', you can find out what the ancient Buddhist monks made such a fuss about – and benefit from a healthier, happier lifestyle.
Order some Matcha from our online shop at our parent website 'Vitalife Health' today.